When I look at these the "You had one job" meme comes to mind.
1. The graphics guy isn't technically wrong
2. Mustard, mayo – they're all the same. Both start with the letter "M", for example
3. Doesn't look like it
4. Challenge accepted
5. Maybe it's a new fashion trend
6. That's a head-scratcher, right there
7. Simplified English
8. Plastic chainsaws?
9. Buy 4 coke bottles, get 1 Pepsi bottle free
10. They clearly failed physics class
11. Street workers and road markings don't mix well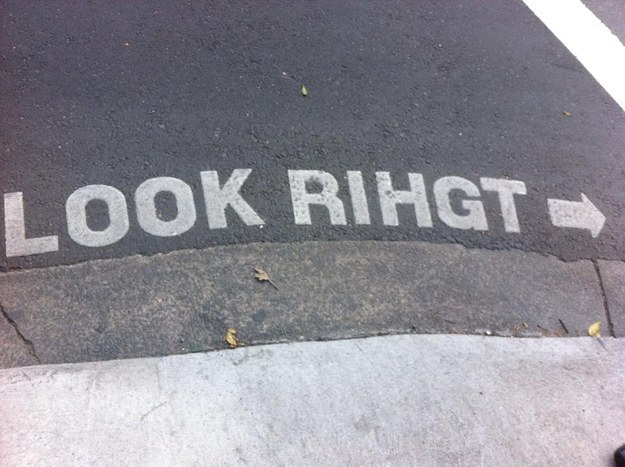 12. Someone stole the door handle
13. Bruce Wayne from Planet Krypton
14. Imagine going down these stairs… drunk
15. Too honest for their own good
16. This cake maker get the gold(medal)
17. This sign is still usable. In space
18. This person hasn't watched a single minute of Animal Planet. Or been to the Zoo
19. Now with filling on the side