Kids are indeed really adorable. With markers, you can create wonderful things. Mixing these two together can lead to hilarious outcomes.
1. This is one way to learn to draw.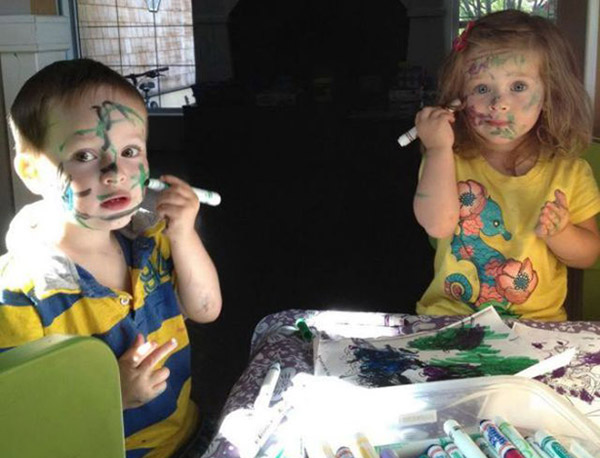 2. Mommy, do you like how I drawing?
3. Advice of the day: Don't buy a white couch when you have small children.
4.  So happy to learn about the difference between a marker and a permanent marker.
5. Look what I found in my nose.
6. Do I look familiar? Why so serious?
7. After watching Arnold Schwarzenegger in Predator.
8. The dog never stood a chance.